Online Student Experience
Join the Methodist Community
Our approach to online learning is simple. We want our students to experience the same quality that we're known for, regardless of where they are. You'll enjoy an environment that lets you learn flexibly and with the same support as on-campus students receive. It's what you should expect from a renowned institution with 50+ years of experience serving students.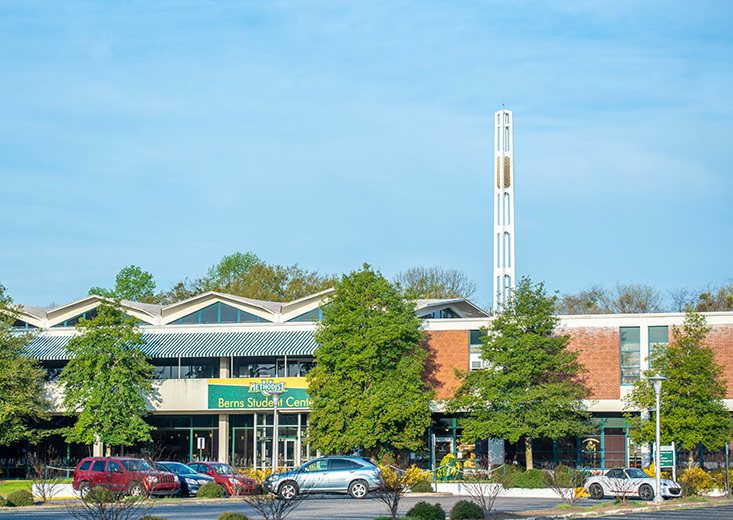 Your Schedule. Your Pace.
Your Success.
Study on your schedule, when and where it works for you. At Methodist University, you'll choose your pace, with part- and full-time program options available in a convenient format.
From dedicated faculty members to academic support services, like our tutoring and writing centers, everything you need for success is right here. The moment you enroll, a student services coordinator will help you get ready for your first course and answer any questions you have.
It all happens online. It all happens wherever you are and wherever you will be throughout your educational journey.
Meet Your Support Team
The team at Methodist University is committed to your success as an online student. From the moment you inquire about our programs until graduation, you'll have the support of dedicated team members who will ensure you meet your goals, including student advisors and enrollment counselors.
When you inquire about an online degree at MU, our enrollment counselors will be ready to help you decide which degree or certificate program is the best fit for you and help you enroll. Your enrollment counselor will assist you with:
The application process
Course enrollment
Degree questions
As soon as you become an MU student, you'll benefit from regular communication with a dedicated student advisor who will assist you with various aspects of your online learning experience, including:
Course registration
Technology troubleshooting
Tracking degree progress
Student Resources
When you enroll in an online degree or certificate program at Methodist University, you'll benefit from a wide range of resources to help you further your education, career, and personal growth. In addition to your dedicated support team, we also offer a variety of academic, career, and personal services that you can access from wherever you are.
The Davis Memorial Library is a vital component of an MU education. You can:
Access online databases
Make an appointment with a librarian
Take library competency classes
The Monarch Tutoring Center is available to assist you with your studying and understanding of course material. This center offers:
General tutoring in Math, Biology, Chemistry, Business, Accounting, Computer Science, Nursing, Engineering, and Language
Tutor Ambassador – peer tutoring with a student representative from additional academic departments
Multiple tutoring modalities: virtual or walk-in sessions
The Writing Center exists to help you with all your writing projects, from academic to professional, creative, or personal writing. You'll benefit from:
Writing assistance
Real-time online tutoring through phone or video chat
eTutoring through written feedback
Embrace opportunities outside of the classroom with the following programs:
Study abroad
Internships and experiential learning
At MU, we ensure you have access to the resources you need to further your career, including:
Career assessments
Resume and cover letter resources and assistance
Mock interviews
Virtual job/internship fairs
Graduate school applications
Handshake is the #1 way college students are getting hired. You can:
Create a profile to advertise your strengths and achievements
Browse open positions in your current or intended field
Connect with potential employers
Choose an internship opportunity that will help you achieve your goals. Options include:
For-credit internships
Non-credit internships
As an MU student, you'll have free, unlimited access to various healthcare professionals, including:
Doctors
Therapists
Crisis counselors
MU is here for you to provide confidential psychotherapy and individual problem-solving counseling. This service is offered to help you cope in a healthier way with struggles, such as anxiety, addiction, grief, and more. Services are:
Available 24/7
Completely free
100% virtual
Accessibility & Disability Services is committed to providing services to our students with diagnosed disabilities to provide equal access to education. You can:
Get information on access and accommodations
Learn about reasonable and unreasonable accommodations
Schedule a virtual appointment to discuss your specific needs
The Department of Religious Life fosters a spirit of hospitality that supports and encourages all students, faculty, and staff in honoring the sacred.
Find a Program
Choose the high-quality online program that will help you achieve your goals.
Explore Online Programs
Technology and Support
Learn more about the requirements you need to succeed online. Remember that tech support is available 24/7.
Technology & Support Details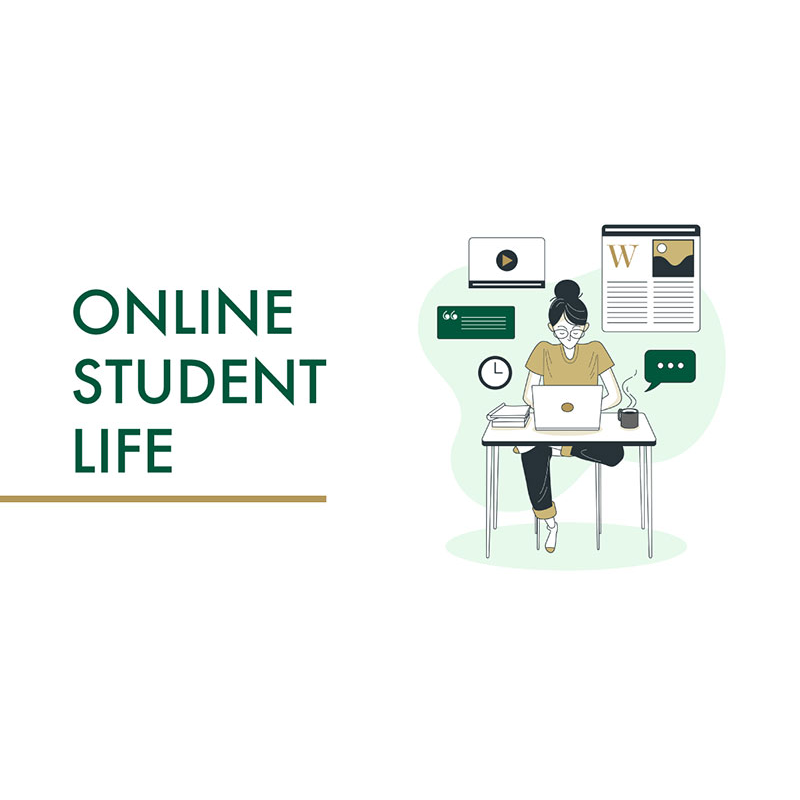 Why MU Online?
At Methodist University, we've developed our online programs for maximum flexibility and convenience so that our online students can balance their studies with work, family, and other commitments. Click to view an infographic that details all the reasons why an MU Online program is the best fit for your lifestyle!
View Infographic
5 Tips for Online Learning Success
Whether it's a public library, coffee shop, or a dedicated space at home, it's important to find a place to devote to your studies. You can advance your education wherever you are, but it might help to find consistency in where you learn.
Are you an early morning person or a night owl? Perhaps your lunch break or your children's nap time works better. Having a regular time to learn can make scheduling time to study easier on other parts of your life.
Create a system to study and keep track of coursework, along with anything else you need to know and do. From traditional notebooks and folders to note-taking applications and task managers on your computer or mobile device, you'll have plenty of options.
Tell your family and friends how they can support you best. Whether it involves helping you to create a schedule, with childcare, or to study, you might be surprised how your support system can help you advance your education.
Our dedicated, supportive instructors are a wonderful source of support and mentorship. Don't hesitate to reach out to them.
Frequently Asked Questions
Students can interact with their instructors through discussion posts, and instructors have office hours with the opportunity to chat via phone or video conference. Many students find it easiest to communicate with their instructors via email.
Your week will vary based on the course(s) you are taking, but generally you can expect to spend 10-15 hours a week on your studies.
Weekly assignments might include discussions in online forums, reading assignments, papers to write, or a variety of interactive or multimedia assignments.
Our online programs offer a lot of flexibility so you can study on your schedule and organize your week however works best for you. Because most of our online students have work commitments, they often choose 3-4 days throughout the week to devote to coursework.
Our technical support team is available to answer all of your questions and provide assistance 24 hours a day, seven days a week. You can contact the IT help desk here.
If you have issues with the portal, you should contact portalhelp@methodist.edu. If you have issues with email, contact help@methodist.edu. For issues with Canvas, contact mcmolter@methodist.edu.
When submitting a support request, don't forget to include your student ID, what course you are enrolled in, and a brief description of your issue.
As an online student, you will be part of a diverse group of professionals from around the globe – that's one of the many benefits of choosing an online program.
Your classmates may come from a variety of backgrounds and industries. The relationships you build with them can help you find new career opportunities and expand your professional network for continued success.
Our faculty are also well-connected and can help open doors to new opportunities. In addition, online students can attend any on-campus networking events.
View All FAQs