Online Bachelor of Social Work
Earn a Top-Tier, Online Bachelor of Social Work
Request More Information
If you'd like to learn more about Methodist University's application process, admissions requirements, tuition and financial aid or specific program details, fill out this form, and we'll be in touch shortly.
Duration

3.5 years

Cost per Credit

$435

Credit Hours

124
Program Benefits
Small student-to-teacher ratio
Transfer up to 93 credit hours
Eight-week terms
Dedicate Your Life to the Mission of Social Justice
Prepare for a rewarding career in social work with an in-depth study of psychology, sociology, American government, and applied statistics as a foundation. Methodist University delivers a convenient online BSW degree in which you'll enjoy close connections with a "family unit" faculty and student support system.
Your professors are deeply invested in your future goals and work with you to develop several social work competencies to build your skills and abilities. A supervised learning experience and online coursework prepare you with interviewing, assessment, planning, intervention, termination, and evaluation of practice skills. Emerge qualified to enter child services, mental health, social service, schools, hospitals, and correctional facilities to help those who need your help the most.
Career Outlook: Make a Living Out of Supporting Communities
The need for social workers is increasing. By getting an online BSW degree from Methodist University, you can join a growing industry that centers on supporting vulnerable and marginalized communities. Social workers currently earn an average salary of $50,470, and positions in the field are expected to grow by 13% through 2029.1
Careers and Salaries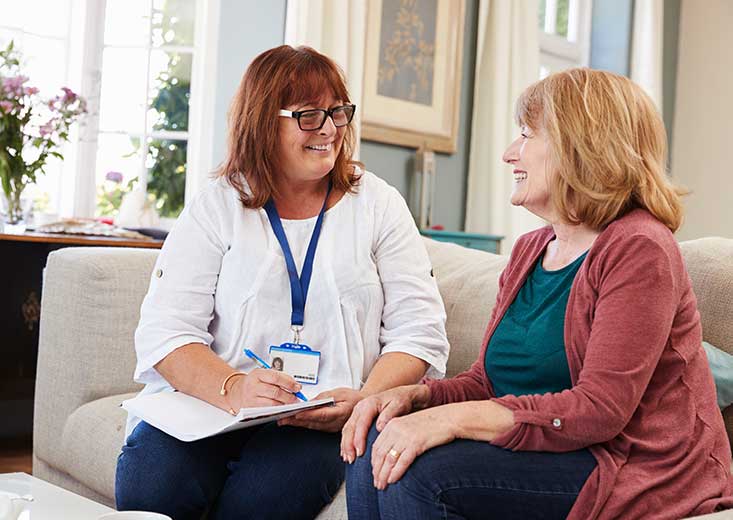 Curriculum: Build a Foundation in Advocacy
Designed by experienced professionals, the online BSW program curriculum centers on preparing students to master the nine social work competencies designated by CSWE. These generally cover social work ethics, diversity, human rights, practice and research, engagement, assessment, intervention, and evaluation. Additionally, the in-person internship requirement will give you real-world experience.
Preview Courses
Program Outcomes
In this program, you will learn to:
Apply critical thinking skills to respond to issues in social work.
Engage with the consequences of oppression to best serve marginalized communities.
Analyze social policy to adapt your social work practice.
Communicate with clients, colleagues, and leaders in the field.
Practice social work in a variety of contexts.
Adopt social work's professional values, ethics, and principles.
Minors
Enhance your degree by adding one of three available 100% online minors — Accounting, Business Administration, and Marketing. Our minors are structured to help you advance in the career path you want most and impress potential employers with your dedication to learning.
To learn more about our minors and how you can add one to your degree, visit our minors webpage. You can also request more information about a minor or contact an enrollment counselor directly at 910.212.4956.
Explore Minors
Admissions Requirements
To apply for the online Bachelor of Social Work from Methodist University, you'll need:
High school diploma or GED
Transcripts
View Requirements
Tuition Details
The online BSW degree costs $435 per credit hour and has 124 total credit hours. Learn more about the affordability and value of your education at Methodist University. If you or a family member are a veteran or active-duty service member, visit our Military Support page.
Tuition and Fees
Enjoy an online learning environment that offers the same quality as in-person courses, including dedicated faculty members and an overall caring, friendly atmosphere for achieving your professional and personal goals.
You'll also have access to all of MU's academic support services. That means you'll get personalized assistance you need, such as access to the tutoring and writing centers. Experience a distinctive education in a flexible environment that fits your schedule.
Explore Online Learning
You can earn a high-quality education from a private institution without worrying about the cost. As a Yellow Ribbon school and a university where 97% of students qualify for financial aid, Methodist is committed to affordability.
Learn more about federal student loans and grants, military benefits, and scholarship opportunities. We're proud to make your goals as affordable as possible.
Financial Aid Options
The online BSW is available in both part-time and full-time options. Call 910-212-4956 to speak with a knowledgeable counselor dedicated to personalizing your enrollment experience.
Yes, the online BSW is accredited by the Council on Social Work Education (CSWE).
To gain admission into the program, you must provide:
High school diploma or GED
Transcripts
Learn more about the admissions process on our admissions page.
Yes! The online BSW accepts up to 93 transfer credit hours, pending departmental approval.
There are a total of 124 crdit hours, with 60 of those being major-specific.
While the two fields often overlap, you will find many differences between the psychology and social work degree programs at MU. To decide which is right for you, explore our social work and psychology program pages. One of our dedicated enrollment counselors can also discuss program options to help you determine which program is the best fit for your goals and interests. To speak with an enrollment counselor, call 910.212.4956.
Visit our FAQ page