100% Online Degrees for Active Duty, National Guard, Reserves, Veterans and Family Members
Helping Those Who Serve Our Country
Request More Information
If you'd like to learn more about Methodist University's application process, admissions requirements, tuition and financial aid or specific program details, fill out this form, and we'll be in touch shortly.
The appearance of U.S. Department of Defense (DoD) visual information does not imply or constitute DoD endorsement.
Methodist University offers affordable, 100% online degree programs to Active Duty service members; National Guard and Reserve service members on Title 32 or Title 10, or in a satisfactory drilling status; Veterans; and their immediate family members. Recognized as a nine-time Military Friendly® School with Gold Ranking in 2022, and located just a few miles from Fort Liberty — the largest military base in the world — we have a unique understanding of what our military-affiliated students need.
Lower tuition rates for military-affiliated students
College credit for military experience
Dedicated military support staff
Spousal benefits
We make it easy to get started and stay committed to earning your degree, even if you're deployed.
Study in a flexible, online format.
Choose a career-focused program.
Take courses either part time or full time.
Transfer up to 93 undergraduate credits or nine graduate credits.
Each course is 8 weeks long.
The appearance of U.S. Department of Defense (DoD) visual information does not imply or constitute DoD endorsement.
Methodist University is Military Friendly®
Methodist University has once again been named a Military Friendly® School, earning the prestigious "Gold-Level" ranking for the 2022-23 school year. We have also earned recognition as a Military Friendly® Spouse School (2021-22) and Military Times has awarded us their 2021 Best for Vets designation.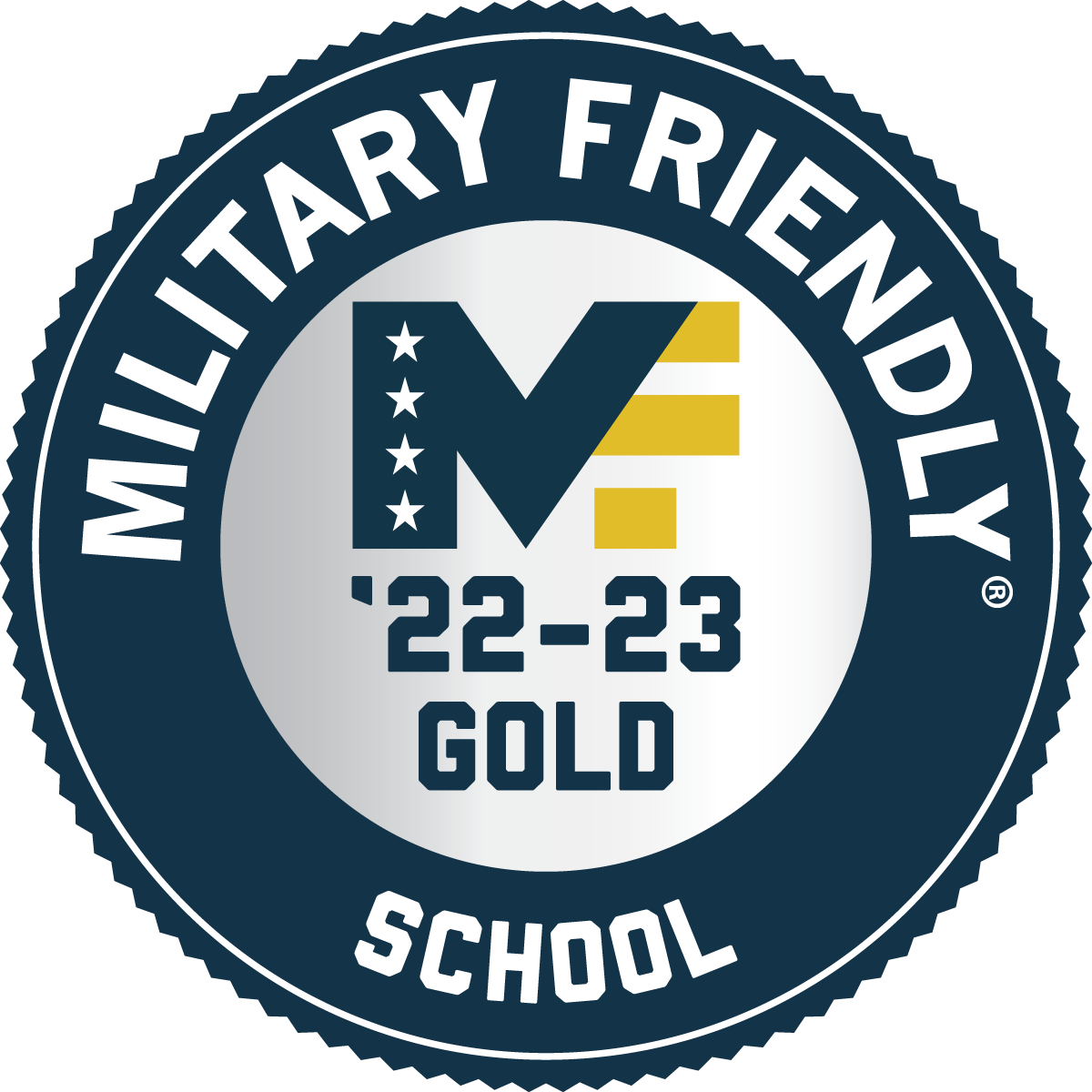 Military Friendly® School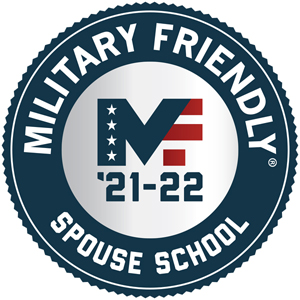 Military Friendly® Spouse School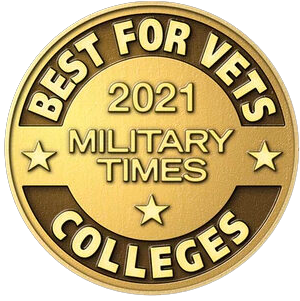 Best for Vets
Online, Military-Friendly Degree Options
Career-ready undergraduate and graduate programs are available in both full- and part-time formats and offer multiple start dates throughout the year.
Undergraduate Programs
Whether you're a one-term enlistment service member who's exiting the military, a non-commissioned officer seeking advancement, or a military spouse pursuing a portable or high-demand field, we are sure to have a career-focused degree that serves your needs. Undergraduate programs accept up to 93 transfer credits.
Graduate Programs
Enlisted personnel and non-commissioned officers who have a bachelor's degree, commissioned officers, Department of Defense civilians or Veterans Administration employees, and military family members can enroll in one of the most beneficial degrees in the market now. Online graduate degree programs accept up to nine transfer credits.
Learn More About the Programs Listed
View Programs Now
Yes! Methodist University is proud to be a Yellow Ribbon school.
You can apply for grants, scholarships, and federal financial aid. See the Save Time & Money tab above for the many options available.
You can also apply for student federal aid: Methodist University's federal school code is 002946.
Yes, if you provide documentation that you are eligible for the benefit, and that you have applied. However, only the Department of Veteran Affairs can determine eligibility for VA benefits. We are only estimating what they will pay. You will be responsible for any amount of your debt VA has determined they will not pay for. If you are unsure, wait until your COE is mailed to you.
As long as you have an internet connection and can commit to the time it takes to complete coursework, you can continue your program. Keep in mind that some courses have fieldwork experiences that need to be completed alongside classes. If you think deployment will interfere with those requirements, you can speak with a program manager directly at (855) 474-8222 or online@methodist.edu to answer your questions.
Yes, you can. We are required to report the net tuition cost to the VA after applying grants, scholarships, discounts, etc. that apply to tuition. The balance is what VA will pay under Chapter 33.
No. You will not receive a W-2 from the VA and benefits paid under any law administered by VA should not be reported as income to the IRS.
You don't. The Yellow Ribbon is part of the Post 9/11 GI Bill® and is automatically applied if your tuition costs exceed the maximum state cap for tuition reimbursement and if you are qualified for the Post 9/11 GI Bill® at the 100% rate.
If you are a veteran, use the Find a Form link, search and complete VA Form 22-1990, Application for VA Education Benefits. You will be mailed a COE in approximately eight weeks.
To access your Certificate of Eligibility (COE), please sign in to your account. Once you log in to your account, you can make this request. You will only be able to view the benefit if you were awarded educational benefits.
Apply online

Students must be accepted and enrolled in a degree-seeking program at MU to use VA Benefits. VA Benefits cannot be used by students enrolled as "special student".

Work with a dedicated enrollment counselor to determine and submit what is needed for your program from the following:

Official (final) high school transcripts or GED results
SAT or ACT scores (if under 21 years old at time of enrollment or less than 31 s.h. of transferable course work)
Official transcripts from all post-secondary institutions
Official military transcripts to be evaluated for academic credit. Official copies are available at the following sites:
CLEP scores. College Level Examination Program tests are free for active-duty service members through your Education Center. Contact bragg@methodist.edu for more information. This is a very important tool to evaluate knowledge gained outside a traditional classroom. Click here for a list of tests accepted by MU.

Contact the Methodist University Office of Veterans Services (MU Veteran Services) at 910-630-7174 to decide on your degree plan. Educational benefits can only be used for courses required by your degree plan.

The MU Veteran Services will need :

Chapter 30/33: Certificate of Eligibility OR VA Form 22-1990/1995 AND DD-214
Chapter 1606/1607: Certificate of Eligibility OR VA Form 22-1990/1995 AND DD-214 AND Notification of Basic Eligibility (NOBE)
Chapter 35: VA File Number AND Certificate of Eligibility OR VA Form 22-5490/5495 AND Disability Rating Letter
Chapter 31: DD-214 AND VA Form 28-1905
TOE: Certificate of Eligibility OR VA Form 22-1990E AND Transferability Authorization

Read, sign, and date the MU Requirements for VA Benefits Form — you can obtain a copy from the office of Veteran Services.
To be certified, submit a copy of your schedule, request for certification, and academic checklist from your advisor for your major or audit.

Please Note: Any changes made to your schedule after certification will affect your benefits. Chapter 33 recipients will receive a VA Benefits Statement to supply the Office of Student Accounts.

Other documentation may be required by MU Veteran Services depending on the educational benefit.
All necessary paperwork must be completed and submitted to MU Veteran Services in order for processing to begin.
You cannot be certified for Veterans Education Benefits for the following:
Courses not required for your VA-approved, academic program (major).
Courses for which you received transfer credit.
Courses for which you received a passing grade.
Courses taken for audit.
Courses taken on a pass-fail or A-P-F basis.
MU Veteran Services will send the documentation for additional processing to the Regional Processing Office (RPO) which may take 60-90 days.
Timeline for processing of benefits:
Application to certification of eligibility: 8-10 weeks
Submission of Request for Certification to book payment: 8-10 weeks
Earliest book payment to student: 12 days prior to the start of term
Earliest tuition payment to school — billed after add/drop: 30-60 days
Payment released by VA to credit student account: 15-20 days from the date the VA releases the funds to MU
Request and provide an official copy of your JST or CCAF transcript during the admissions process along with your prior college transcripts and high school transcripts so they can be evaluated.
You can order your transcripts using the appropriate military branch link below. Please note that you will likely be prompted to manually accept the DoD's security certificates.
We offer many accommodations for deployed military service members. You can call (910) 630-7174 or find more information here.
It is possible. If you're authorized to use more than one GI Bill® benefit you're allowed to use up to 48 months of benefits, but one at a time. If you have used up your entire chapter 30 and have never used a different chapter (31, 32, 34, 35, 1606, or 1607) you could be eligible for an additional 12 months if you have not reached your delimiting date.
Methodist University offers various educational benefits to help military service members pay for their education. Our Office of Veteran Services is here to assist active-duty personnel, veterans, and their dependents receive various educational benefits. Methodist University also supports the Yellow Ribbon Program.
Additionally, our dedicated admission team can be contacted directly at (855) 474-8222 or online@methodist.edu to answer your questions.