Online Bachelor's Degree in Exercise & Sport Science
Excel in Exercise & Sport Science with an Online Degree from MU
Request More Information
If you'd like to learn more about Methodist University's application process, admissions requirements, tuition and financial aid or specific program details, fill out this form, and we'll be in touch shortly.
Duration

2.5-4 years

Cost per Credit

$435

Credit Hours

124
Program Benefits
100% online and asynchronous
No application fee
Transfer up to 93 credit hours
Eight-week terms
Hands-On Learning for an Affordable Degree
Methodist University's BS in Exercise & Sport Science utilizes small class sizes and immersive learning to help you build the foundational knowledge and skills necessary for a successful career.
In online courses led by a dynamic faculty, you'll explore exercise technique, human nutrition, strength and conditioning, and more. MU offers a convenient online format and simple application process with no application fee and transfer credits accepted.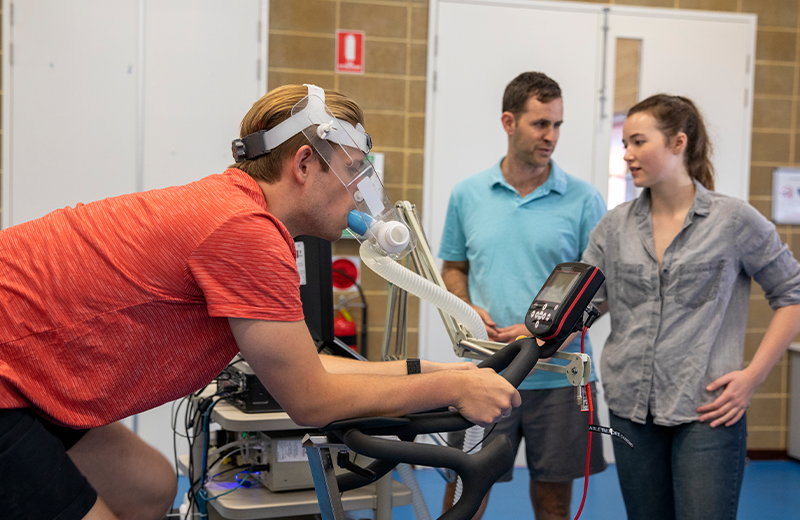 Launch a Rewarding Career in Sports Science
Upon graduation from MU's online exercise and sport science degree program, you'll qualify for a range of careers in this growing industry. The knowledge and skills you gain by completing your bachelor's degree can lead to roles in athletic training, sports psychology, exercise science, ergonomics, occupational therapy, fitness training, nutrition, and more. On average, individuals with a BS in Exercise & Sport Science earn $64,000 per year.1
Career Outlook
Practical Learning for Real-World Skills
Methodist University's online BS in Exercise & Sport Science program delivers a rigorous curriculum designed to equip you with a deep understanding of human exercise and nutrition. Through asynchronous online courses, you'll explore exercise science topics including human anatomy, sport psychology, biomechanics, emergency care, and more.
Course Highlights:
Human Nutrition
Sport Psychology
Biomechanics
Physiology of Exercise
View Complete Curriculum
Apply to the Online BS in Exercise & Sport Science
Apply now
A high school diploma or GED
Official transcripts (if you have transfer credits) and a high school transcript or GED transcript
Learn more about the admission requirements for this program, and start the application process today.
View the Application Process
An Affordable Online Bachelor's
Transfer up to 93 credits
The 100% online BS in Exercise & Sport Science degree costs $435 per credit hour and has 124 total credit hours. 97% of MU students qualify for financial aid. If you or a family member are a veteran or active-duty service member, your education at Methodist University could be even more affordable. Visit our Military Support page to learn more.
Learn More
Program Outcomes
As a result of the Bachelor of Science in Exercise & Sport Science, you will be able to:
Develop and apply appropriate listening, communication, writing, and critical thinking skills to effectively navigate future careers in a diverse world.
Demonstrate an understanding of health, wellness, fitness, and athletic performance from a physical, psychological, and social perspective.
Conduct health, fitness, and athletic performance assessments.
Use the FITT principle to prescribe safe and goal directed exercise plans for athletic, healthy, and clinical populations.
Develop an effective understanding of exercise motivation and strategies to enhance adherence to a fitness routine.
Demonstrate understanding of the multifaceted approach needed to effectively manage a health/fitness facility.
Faculty Spotlight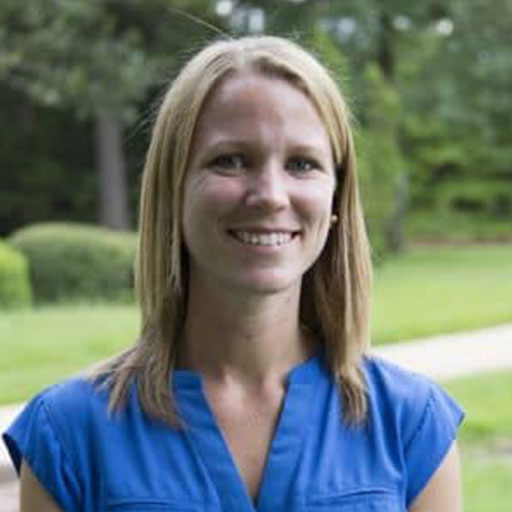 Amanda Ransom, Ph.D., Chair, KINESIOLOGY; Assistant Professor of Physical Education & Exercise Science
Amanda Ransom is the Chair of the Kinesiology Department at Methodist University. She received her Ph.D. in Exercise Science Specializing in Biomechanics from the University of Kentucky in 2018.
Her research interest are relating various lower extremity joint loading during level gait and descending stair walking. She is also interested in the biomechanics of sitting and rising from a chair and jump landing mechanics. She researches using 3D motion analysis software synchronized with force plates and Electromyography (EMG) to measure muscle activity.
Dr. Ransom thoroughly enjoys being at Methodist University, interacting with colleagues and students. She is the advisor for the Kinesiology club and enjoys pushing the students. Dr. Ransom takes an average of ten students every year to the Southeast ACSM conference. This is one of her favorite parts of her job
Student-Centered Faculty
Methodist University's diverse, expert faculty add quality to our programs with their extensive experience. They are invested in MU students and understand the importance of helping them prepare for the real world. At MU, you can expect:
Low student-to-faculty ratio
Relevant experience
Personalized feedback
Expert guidance
Why Study Online?
Enjoy an online learning environment that offers the same quality as in-person courses, including dedicated faculty members and an overall caring, friendly atmosphere for achieving your professional and personal goals.
You'll also have access to all academic support services. That means you'll get personalized assistance you need, such as access to the tutoring and writing centers. Experience a distinctive education in a flexible environment that fits your schedule.
Explore Online Learning
Source
"Bachelor of Science (BS/BSc), Exercise and Sport Science." Payscale. Retrieved on October 7, 2022, from "https://www.payscale.com/."