Online BS/BAS in Accounting
Learn the Language of Business Finance
Develop the skills necessary to help businesses take control of their future through the 100% online bachelor's degree in accounting from Methodist University. Gain a deeper understanding of financial analysis and reporting, and advance your career to the highest levels of upper management.
Learn More Today
Complete the form to learn more about this program.
Duration

3.5 years

Cost per Credit

$400

Credit Hours

62-124
Program Benefits
ACBSP-accredited
CPA exam prep
100% online
Transfer up to 93 semester hours
Two program options
Develop Advanced Financial Solutions
Accounting is foundationally important to ensure the success of a business. Through Methodist University's accounting degree online, you will develop the business acumen to prepare and interpret financial information. As a result, you will gain the skills to sit for the Certified Public Accountant (CPA) exam in North Carolina and several other states after graduation.
Accredited by the Accreditation Council for Business Schools and Programs (ACBSP), the 100% online bachelor's degree in accounting is designed to prepare you to apply accounting principles, practices, and ethics to improve financial decision-making in organizations and individual clients.
Career Outlook: Ensure Business Growth
Accountants are capable of working in a variety of contexts, including private business, government, the non-profit sector, and more. With an online bachelor's degree in accounting, you'll gain the necessary credential to move your career forward and join an expanding field. Accountants earn a median salary of $71,550, and positions are expected to grow by 4% through 2029.1
Careers and Salaries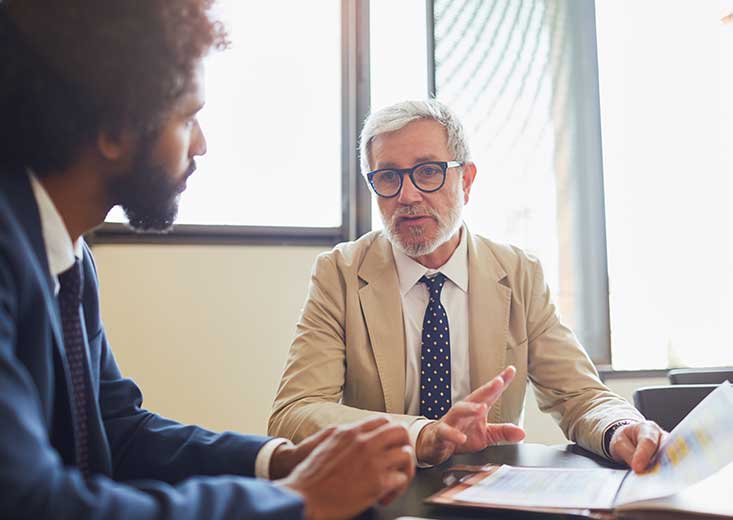 Curriculum: Integrate Accounting Concepts and Practices
MU's online accounting degree prepares you to respond to real-world business challenges. The curriculum is designed to equip you with the tools to analyze financial information to help businesses make informed decisions. Topics include statistics for business and economics, auditing, cost accounting, and more. Both the BAS and BS in Accounting include professional core courses and upper-level accounting courses.
Preview Courses
Program Outcomes
In the program, you will learn to:
Incorporate accounting concepts, ethics, and practices to inform forward-thinking decision making.
Gather, analyze, and present financial information to offer precise reporting.
Communicate financial reporting to non-technical audiences.
Make ethical decisions in business and commercial spaces.
Apply a client-based framework to ensure all financial reports remain compliant.
Focus on Health Care with an Optional Concentration
The online BS/BAS in Accounting offers an optional concentration in health care administration for students looking to enter the business side of health care and medicine.
Admissions Requirements
To apply for the accounting degree online from Methodist University, you'll need the following:
High school diploma or GED
Official transcripts (if applicable) and high school transcript or GED transcript
Additionally, applicants wishing to enter the BAS in Accounting must have completed an AAS prior to admittance.
View Requirements
Tuition Details
The online Bachelor of Science and Bachelor of Applied Science in Accounting cost $400 per semester hour and have 62-124 total semester hours. Learn more about the affordability of your education at Methodist University. If you or a family member are a veteran or active-duty service member, visit our Military Support page.
Tuition and Fees
Enjoy an online learning environment that offers the same quality as in-person courses, including dedicated faculty members and an overall caring, friendly atmosphere for achieving your professional and personal goals.
You'll also have access to all academic support services. That means you'll get personalized assistance you need, such as access to the tutoring and writing centers. Experience a distinctive education in a flexible environment that fits your schedule.
Explore Online Learning
You can earn a high-quality education from a private institution without worrying about the cost. As a Yellow Ribbon school and a university where 97% of students qualify for financial aid, Methodist is committed to affordability.
Learn more about federal student loans and grants, military benefits, and scholarship opportunities. We're proud to make your goals as affordable as possible.
Financial Aid Options
You can complete the BS in Accounting program in as few as 3.5 years, while the BAS typically takes 2 years to complete.
The online accounting degree is available in both part-time and full-time options. Call 910-212-4956 to speak with a knowledgeable counselor dedicated to personalizing your enrollment experience.
The total tuition for the BS in Accounting program is $49,600, while the BAS costs an estimated total of $24,800. The cost per semester hour is $400. This estimate does not include fees or other costs you may incur. More than 97% of students receive significant financial aid off the "sticker price" of $49,600. A variety of scholarships are available for Methodist University's online programs.
For more information about tuition, additional costs, and financial aid options, please visit our tuition page.
Yes. All of Methodist University's online programs are accredited by the Southern Association of Colleges and Schools Commission on Colleges (SACSCOC).
Additionally, Methodist University's Reeves School of Business is nationally accredited by the Accreditation Council for Business Schools and Programs (ACBSP) to offer the BS/BAS in Accounting.
To gain admission into the program, you must provide the following:
High school diploma or GED
Transcripts
The online BAS degree requires that students have completed an AAS prior to entry.
Learn more about the admission process on our admissions page.
There are a total of 124 semester hours in the BS in Accounting, with 60 of those being major-specific. The BAS requires 62 major-specific semester hours.
Visit our FAQ page