What Is Health Care Accounting? How to Build a Career in Accounting for Health Care Services and Organizations
12 Min Read
By Methodist University faculty members Don Brady, DM, and Mary Kirchner, Ph.D., CPA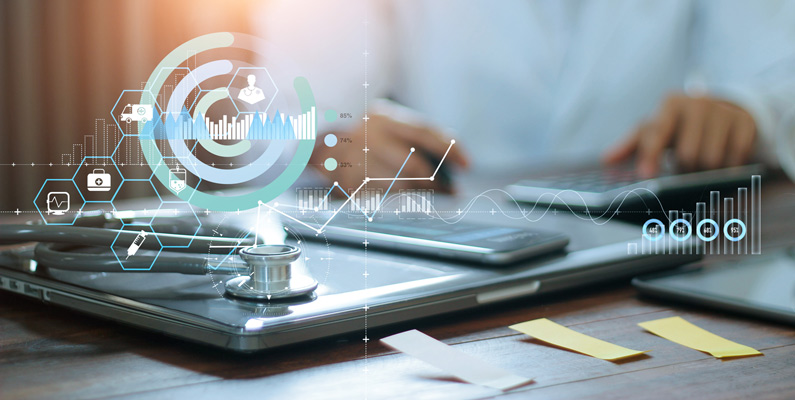 We came to Methodist University to teach from different backgrounds — one (Dr. Brady) from a hospital administration background and the other (Dr. Kirchner) from an accounting background. But it didn't take us long to see that the intersection of our work is vital. Those who understand both business and health care can make a world of difference and build careers as well-paid, in-demand professionals.
There is a really strong connection between the Health Care Administration program and business courses, and we wanted to make sure students could be well versed in both areas. It's very rare to find somebody who has a deep understanding of accounting and health care, but the intersection of health care and accounting is only growing with the advancement of health care technology.
The big difference in health care accounting today compared to the past is that 30 or 40 years ago, accounting in health care was similar to accounting for any business. But today, every health care organization has an electronic medical record (EMR). All the clinical information is entered into the computer. In the past 10 years, EMR has been integrated into the finance system so that billing just comes together, all housed in one system. If someone understands accounting, but they don't understand health care, it will be difficult for them to work with EMRs.
Of course, technology integration is just one way health care accounting professionals are vital to the success of organizations. Accountants with health care knowledge are needed in large hospitals and small practices, as well as at accounting firms that contract with health care entities. No matter where professionals work, they're making a difference because health care accounting is a part of almost all steps of the patient journey.
What Do Those Who Work in Health Care Accounting Do?
Most people who hear the phrase "health care accounting" immediately think of bookkeeping or billing. That's certainly a part of what accounting for health care organizations is, but it also touches so much more. When thinking about a hospital, it's easy to notice that accounting in health care hits numerous areas that are critical to patient outcomes and experiences.
A recent Forbes article stated, "The profession has moved far beyond mere bookkeeping and payroll, and like its partner procurement, it's taking an increasingly strategic role for forward-thinking businesses." The article continued, "Supported by technology in a collaborative setting, accounting teams will be populated with both dedicated accounting professionals and subject matter experts from other areas of the business."
Duties performed by those who work in accounting in health care administration include:
Maintaining financial records
Setting and maintaining budgets
Payroll and paying bills
Billing patients and insurance companies
Safeguarding patient information
Making decisions and leading teams
Handling investments and cash management
Ensuring operations continue without disrupting the patient experience
Balancing sheets and performing cash flow analyses
Maintaining other records for health care
Filing taxes and complying with federal regulations
This is just a sample of the many things health care accountants can do. Accounting touches almost every aspect of the patient experience. When a patient comes in, the first people they meet are from the admitting department, which is part of the accounting division. These representatives get the patient's insurance information and connect with the insurance company to determine payment responsibility. They enter that information into the organization's database and can also help answer questions that the patient may have about their plan.
Once the patient is admitted, the billing department codes the procedures. After that, the bills go to a clearing house where they're checked for mistakes and then passed to the insurance company. If bills aren't paid, a collections agency might be looped in. In addition, there's bookkeeping, which keeps track of the huge amount of money that goes through the organization. The finance department figures out how the organization will invest their money and how much to keep in the bank and what to budget. They help answer questions like Can the hospital afford a new MRI? How much profit can we expect from purchasing one? All of these departments need qualified professionals to ensure things run smoothly. There are many health care accounting roles available at agencies outside of health care facilities that can also benefit from hiring those with specialized experience. The business side of health care is enormous and impactful.
Understanding both accounting and health care uniquely positions professionals to take on specialized, and often lucrative, leadership roles. Movies and television often portray the doctors as being in charge of the hospital. In reality, doctors treat patients. They typically aren't involved in purchasing equipment, resolving personnel issues, or running the floor. That's where those with health care accounting knowledge can truly make a difference. We make sure the bills get paid. We make sure as much revenue as possible comes in, and as little money as possible goes out. We look for opportunities and invest in technology that produces better patient outcomes. We contract with insurance companies and negotiate contracts. We run the building, whether it's a small medical office or an entire hospital.
When those running health care organizations make the right decisions and do their jobs well, lives are saved. Those in health care accounting are incredibly important members of health care teams even though they don't always work directly with patients. Most of the changes in health care come through these leaders, and they're impactful. Professionals in health care administration must have the right education to ensure the success of the organizations for which they work.
How Does a Health Care Accounting Degree Help Me?
Many people doing health care accounting in organizations are self-taught or doing accounting as part of a larger job, but that doesn't mean that a degree can't make an impact. Many of those working in health care accounting start out in departments like billing or collections and move up from there.
But eventually, they hit a glass ceiling, and it's quite firm. Without a degree of some kind, they have a hard time getting past a certain point. Their income level is limited. As soon as professionals meld together the love of numbers with a credential, a whole new world of possibilities opens up. It's just up to their ambition level. There are excellent opportunities within the health care industry alone, and there are excellent opportunities within accounting alone, but when you marry those two, the sky's the limit.
Those with a degree in accounting with the health care concentration get hired quickly, and the mobility is unbelievable. There are professional opportunities anywhere you go for this kind of specialization. We also see health care accounting professionals do remote work.
It's nice to be able to tell students that it's not whether they have choices or whether they'll find a job. It's about what they want to do and what's right for them. They can find the right fit and find a culture where they're most comfortable. That's incredibly powerful because that means they have so many opportunities that they get to make a choice. Health care accounting professionals are needed everywhere, so our graduates have a multitude of options when they enter the professional world.
Many of the students who come to us originally wanted to work in direct patient care. A health care accounting career allows them to have the impact they want to have in a different capacity, and the demand for the expertise is there in the job market. As more employers aim to hire experienced accounting professionals to coordinate new business activities, the need for qualified accountants with a familiarity of health care environments is rising.
Our graduates end up working as health care managers, budget analysts, financial analysts, and financial managers, as well as in a variety of leadership roles at health care organizations and accounting agencies that work with health care clients. According to the Bureau of Labor Statistics, medical and health services manager positions are expected to grow by 32% through 2030, which will result in 139,600 new jobs.
Here's a look at the median salary for some of those positions in 2020, according to the BLS:
Medical and Health Service Manager: $104,280 per year
Financial Analyst: $83,660 per year
Accountant/Auditor: $73,560 per year
Budget Analyst: $78,970 per year
Twelve percent of bookkeepers, auditing clerks, and accountants worked in finance and insurance or health care and social assistance in 2020, illustrating that aligning health care knowledge with an Accounting degree will result in an abundance of opportunities. We have seen students graduate with dual specialties in Accounting and Health Care Administration who make extremely lucrative salaries in influential roles. There are always jobs in health care and accounting.
Those working in health care accounting must have the right skill set to enter the workforce. Analytical skills, along with communication skills, are incredibly important to success in most accounting roles within hospitals. Health care accountants must also display an impeccable attention to detail. Those who marry the two specialties and work hard will be successful. With the right education, health care accounting professionals make a huge impact and a comfortable living in a variety of roles.
Advance your career with Methodist University
Advance your career in Business
Grow Your Career With a Health Care Accounting Degree
Combined degree programs exist that blend the skills you need to be a successful accountant with health care administration expertise. As faculty members in one such program, we love working with students, teaching them, and seeing them grow. We work hard with all of our students to ensure they succeed, not only in class but in their career after graduation. If a student puts in the work, we won't let them fail.
To take advantage of the need for health care accounting professionals, check out our online bachelor's degree in Accounting with a specialization in health care from Methodist University. MU's 100% online degree takes you into the world of health care, preparing you with in-demand skills. For most high-paying health care accounting roles, a bachelor's degree is the minimum education expected.
A sample of the classes students take in our program include:
Medical Terminology
Managing Health Care Organizations
Business Law
Principles of Managerial Accounting
Management and Organization
Learn to coordinate between health care providers and insurance companies, including contract negotiations and claims appeals. Graduate with hours and skills needed to enter specialist roles in diagnostic offices, hospitals, private practice, or care centers. Graduates of the program will learn to perform critical tasks, including:
Incorporating accounting concepts, ethics, and practices to inform forward-thinking decision-making.
Gathering, analyzing, and presenting financial information and health care data to offer precise reporting.
Communicating financial and medical reporting to non-technical and non-medical audiences.
Making ethical decisions in business and health care spaces.
Applying a client-based framework to ensure all financial reports remain compliant.
Devoted faculty will work with you as you engage with a variety of topics that will prepare you for success in health care accounting. Topics covered in the health care concentration include health care organizational management, health care informatics, and strategic management. Pursue a path with tremendous growth opportunities and lucrative salaries and make a difference in health care today. Interested in another degree? Explore all the online business programs and online health care programs we offer at Methodist University. 
About the Authors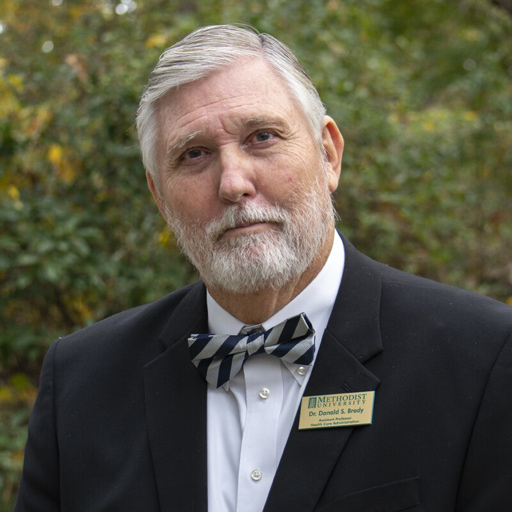 Donald Brady, D.M.
ASSOCIATE PROFESSOR, HEALTH CARE ADMINISTRATION
After working for approximately 40 years in senior administrative positions for some of the country's largest health care organizations, Dr. Donald Brady retired in 2012 and transitioned into full-time teaching. In his health care career, he held leadership roles for Duke University Medical Center in Durham, N.C., Parkview Health in Fort Wayne, Ind., Tenet Healthcare in Palm Springs, Calif., and Harbin Clinic in Rome, Ga. His real-world experience is incorporated into his courses.
Dr. Brady earned his bachelor's degree in English Literature and Journalism from Western Carolina University in 1972, a Master of Science in Communications from Virginia Commonwealth University in 1984, and a Doctor of Management in Organizational Leadership from the University of Phoenix in 1995. He also earned a management certificate from William and Mary in 1980.
Dr. Brady's primary research interest deals with quality improvement in health care organizations. His studies examine the leadership philosophies and management styles within health care organizations and their impact on patient care and overall quality. Hospital quality is most often the responsibility of quality improvement teams and his research deals with the interactions of team members and its impact on sustainable quality improvement and patient care.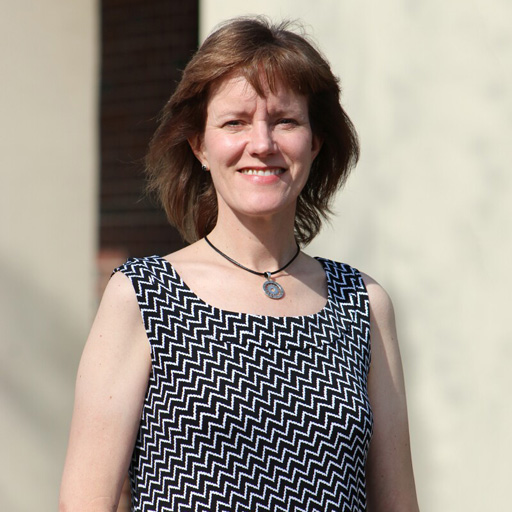 Mary Kirchner, Ph.D., CPA
PROFESSOR OF ACCOUNTING
Dr. Mary Kirchner, Ph.D., CPA, is a professor of Accounting for the Reeves School of Business at Methodist University. Dr. Kirchner currently serves as Head of the Reeves School of Business and coordinates for the departments of Accounting, Business Administration, and Management. Kirchner also coordinates the International Business program. She teaches primarily in the areas of Financial and Corporate Accounting, Managerial Finance, and International Business.
Dr. Kirchner earned a Bachelor of Arts degree with distinction in Economics from the University of Alabama in Tuscaloosa, a Master of Arts in Economics from the University of Iowa in Iowa City, and a Master of Accountancy degree from the University of Tennessee in Knoxville. Her Doctorate of Philosophy was earned at the University of Tennessee in Knoxville with fields in Economic History and Regional and Urban Economics. Dr. Kirchner is also a certified public accountant (CPA) licensed in the state of North Carolina.
Outside the classroom, Dr. Kirchner's most recent research focuses on the predictive power of cultural dimensions, and more specifically, the interactions that take place between cultural dimensions when modeling nation-level market behaviors. Dr. Kirchner has received awards for teaching excellence statewide and outstanding research internationally. She has been a member of the Institute of Management Accountants (IMA), and the North Carolina Association of CPAs.
Recommended Articles
View All