Online Bachelor of Science in Criminal Justice
Start or Advance Your Career in One of Many Fields
Achieve your career goals in law enforcement, corrections, probation, parole, or law while preparing to make a difference in the lives of people who are most vulnerable.
Learn More Today
Complete the form to learn more about this program.
Duration

3.5 years

Cost per Credit

$400

Credit Hours

124
Program Benefits
Courses include digital crime investigation, forensic science, and criminology
100% online coursework
Transfer up to 93 credits
Median annual salary for private detectives and investigators is $50,5101
A Proven Track Record of Success
Faculty members in the criminal justice program are an ideal mix of pure academics and seasoned practitioners who are well-connected with local, state, and federal agencies — and it shows.
Methodist University alumni include professionals at the Secret Service, Las Vegas Metropolitan Police Department, and the North Carolina State Bureau of Investigation. Whether you're looking at roles like police officer, corrections officer, security and loss protection roles, FBI agent, or want to continue to graduate school, you can get the start you need in this online criminal justice program.
Career Outlook: Thrive in Your Chosen Field
There are multiple fields within criminal justice — such as law enforcement, corrections, probation, parole, and law — with several career tracks within each area. Regardless of your specific career goals, you can get the knowledge and skills you need to thrive in this field with an online criminal justice degree from Methodist University.
Careers and Salaries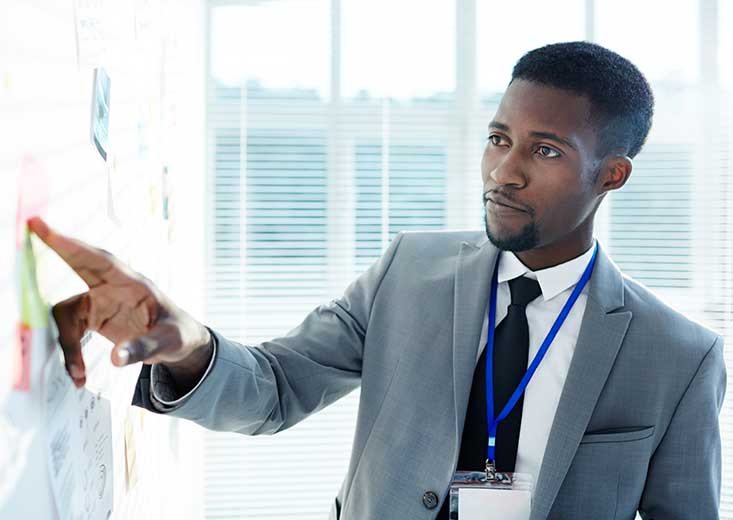 Curriculum: The Foundation You Need
The online criminal justice degree examines crime and the criminal justice system from a social science perspective, providing you with a wide knowledge base and comprehensive understanding of criminological theory. You'll gain skills in interpersonal communications, program and policy development, and planning and research to excel in the criminal justice field.
Preview Courses
Program Outcomes
In the online Bachelor of Science in Criminal Justice, you'll:
Demonstrate proficient knowledge of the causes of and responses to criminality.
Demonstrate research skills in conducting a research project in the capstone course.
Demonstrate the application of forensic science within the context of the investigative process.
Acquire the necessary skills in interpersonal communications, program and policy development, community organization, planning and research to function in a professional position in the field of criminal justice.
Admissions Requirements
To apply for the online criminal justice degree from Methodist University, you'll need:
Official transcripts (if applicable) and high school transcript or GED transcript
View Requirements
Tuition Details
The online criminal justice degree costs $400 per semester hour and has 124 semester hours. Learn more about the affordability of your education at Methodist University. If you or a family member are a veteran or active-duty service member, visit our Military Support page.
Tuition and Fees
Enjoy an online learning environment that offers the same quality as in-person courses, including dedicated faculty members and an overall caring, friendly atmosphere for achieving your professional and personal goals.
You'll also have access to all academic support services. That means you'll get personalized assistance you need, such as access to the tutoring and writing centers. Experience a distinctive education in a flexible environment that fits your schedule.
Explore Online Learning
You can earn a high-quality education from a private institution without worrying about the cost. As a Yellow Ribbon school and a university where 97% of students qualify for financial aid, Methodist is committed to affordability.
Learn more about federal student loans and grants, military benefits, and scholarship opportunities. We're proud to make your goals as affordable as possible.
Financial Aid Options