Online Master of Business Administration (MBA)
Earn One of the Most Valued Degrees in One Year — 100% Online
In as little as one year, you can gain the skills and knowledge needed to thrive in several fields and industries, including marketing, investment banking/finance, operations, management, consulting, and entrepreneurship
Learn More Today
Complete the form to learn more about this program.
Duration

1 year

Cost per Credit

$500

Credit Hours

36
Program Benefits
ACBSP-accredited
Earn your MBA 100% online
The median annual salary for management occupations is $105,6601
Transfer up to 9 credits
No prior work experience required
A Versatile, Powerful Credential
An MBA is the gold standard across business, and it's easy to see how in Methodist University's program. It blends a powerful curriculum with an outstanding faculty — in an incredibly flexible learning environment — to help you reach your potential as a leader. When you graduate, you'll be well-positioned to pursue salary increases, promotions, and additional opportunities regardless of your business field.
It has certainly helped past graduates. Alumni of Methodist University's MBA program are employed at notable companies like Four Seasons Hotels and Resorts, Ralph Lauren, Goodyear Tire & Rubber Company, U.S. Army Audit Agency, Cape Fear Valley Hospital, and Stryker.
The Reeves School of Business is nationally accredited by the Accreditation Council for Business Schools and Programs (ACBSP) to offer the MBA.
Career Outlook: Pursue In-Demand, Lucrative Positions
An MBA can be your ticket to some of the most attractive careers in business. For instance, leadership positions are major outcomes for graduates, and according to the Bureau of Labor Statistics, the median wage for management occupations ($105,660) is the highest of all major occupational groups.
Careers and Salaries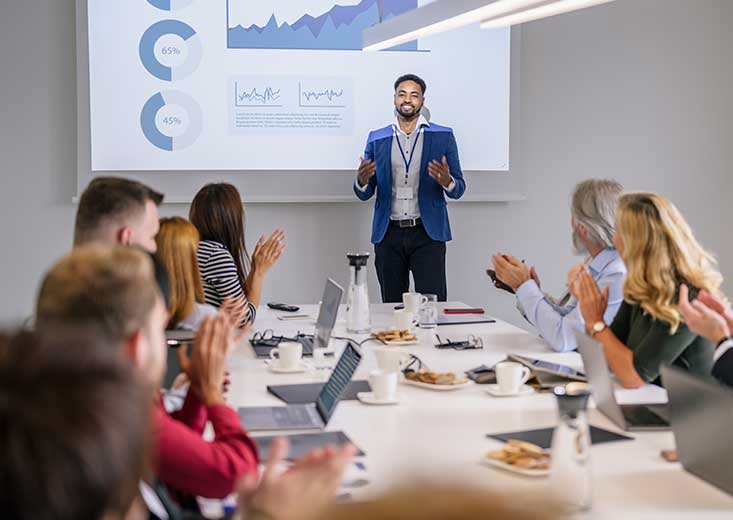 Curriculum: Cultivate Your Personal and Professional Development
The online MBA stresses organizational management and leadership, and ultimately, is rooted in the liberal arts tradition that nurtures moral values and ethical decision-making. By fostering your personal and professional development, you can develop the skills required of successful, entrepreneurial leaders, which will enable you to rise to desired heights of responsibility in your organizations and personal ventures.
Preview Courses
Program Outcomes
In the online MBA, you'll:
Acquire substantive knowledge in core business administration areas, organizational management, and leadership.
Tailor your education to focus on an area of study.
Study topics like financial and managerial accounting, marketing, and statistics.
Learn effective skills in writing, researching, analysis, and presenting.
Admissions Requirements
To apply for the online MBA from Methodist University, you'll need:
Bachelor's degree from a four-year accredited college or university before starting the first term of the program.
Undergraduate GPA of 3.0 or higher.
If the undergraduate degree is not in business, students need to complete courses in microeconomics, macroeconomics, financial accounting, marketing principles, and business statistics.
Two letters of recommendation, and one letter must be from a professor or employer.
A typed personal statement including your background, interest in attending Methodist University, interest in the program, and your career goals.
Official transcripts.
View Requirements
Tuition Details
The online MBA costs $500 per semester hour and has 36 total semester hours. Learn more about the affordability of your education at Methodist University. If you or a family member are a veteran or active-duty service member, visit our Military Support page.
Tuition and Fees
Enjoy an online learning environment that offers the same quality as in-person courses, including dedicated faculty members and an overall caring, friendly atmosphere for achieving your professional and personal goals.
You'll also have access to all academic support services. That means you'll get personalized assistance you need, such as access to the tutoring and writing centers. Experience a distinctive education in a flexible environment that fits your schedule.
Explore Online Learning
You can earn a high-quality education from a private institution without worrying about the cost. As a Yellow Ribbon school and a university where 97% of students qualify for financial aid, Methodist is committed to affordability.
Learn more about federal student loans and grants, military benefits, and scholarship opportunities. We're proud to make your goals as affordable as possible.
Financial Aid Options
The online Master of Business Administration requires an average of 18 months for full-time students.
This 36-credit program costs $500 per credit hour for estimated total tuition of $18,000, not including fees or other costs you may incur. Learn more at the Master of Business Administration tuition page.
Yes. All of Methodist University's online programs are accredited by the Southern Association of Colleges and Schools Commission on Colleges (SACSCOC). Additionally, Methodist University's Reeves School of Business is nationally accredited by the Accreditation Council for Business Schools and Programs (ACBSP) to offer the MBA.
Yes. You may transfer up to nine credits toward this degree. Methodist University generally accepts credits for courses completed with a grade of C or higher from other regionally accredited institutions of higher education. To find out whether or not you are eligible, you can request more information or call us at 910-212-4956.
The program does not require you to complete an entrance exam. You can learn more about our admissions policy here.
Visit our FAQ page