Online Bachelor of Science in Marketing
Reach the Right Audience with MU's 100% Online Accredited Marketing Degree
Google Certification Preparation
Request More Information
If you'd like to learn more about Methodist University's application process, admissions requirements, tuition and financial aid or specific program details, fill out this form, and we'll be in touch shortly.
Duration

3.5 years

Cost per Credit

$435

Credit Hours

124
Program Benefits
Small student-to-teacher ratio
Google AdWords certification opportunity
Transfer up to 93 credit hours
Eight-week terms
Become a Savvy Marketer with an Impressive Credential
Companies are seeking digital marketing professionals who can move the needle. Methodist University's 100% online Bachelor's in Marketing degree gives you the opportunity to become a certified Google AdWords marketer. We boast a 100% pass rate for this exam.
In addition to preparing you with the latest technologies to shape your marketing strategies, this convenient online marketing degree builds your key business foundational knowledge in accounting, economics, and management.
Link logic and marketing concepts to relevant data to make rational business decisions that increase profit and reputation. Graduate prepared for roles such as social media marketing manager, email marketing specialist, sales manager, or event planner in myriad companies and fields.
Career Outlook: Achieve as a Versatile Marketing Professional
Join the online Bachelor of Science in Marketing program to prepare for marketing manager positions with a median salary of $136,850.1 You can also develop dynamic competencies that set up a career in market research, product design, sales management, and numerous digital marketing specialties. Once you complete this program, you will possess qualifications that helped our graduates gain employment at IBM, Amazon, and other industry-leading companies.
Careers and Salaries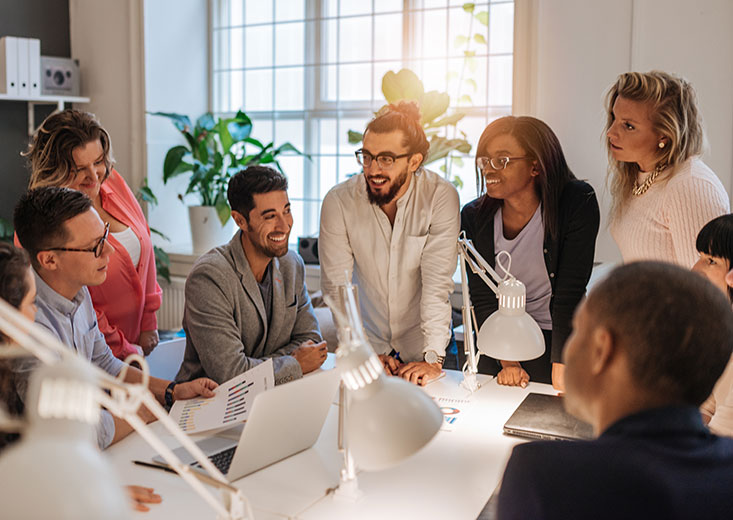 Curriculum: Explore Foundational Concepts and Emerging Trends
Delve into core marketing courses that explore consumer behavior, marketing strategies, and the technologies reshaping this field. The online BS in Marketing program offers an optional Health Care Administration concentration and the opportunity to minor in business administration without taking any additional classes.
Preview Courses
Program Outcomes
Join Methodist's online marketing degree program to:
Gain a practical understanding of your role as a marketer within an organization and build substantive knowledge of marketing theory.
Learn how to develop strategic marketing plans, implement tactical programs, and evaluate campaign performance.
Strengthen your communication skills to deliver business and marketing messages that motivate consumers to act.
Understand the ethical issues that marketers face in the workplace and begin your career as a responsible professional.
Minors
Enhance your degree by adding one of three available 100% online minors — Accounting, Business Administration, and Marketing. Our minors are structured to help you advance in the career path you want most and impress potential employers with your dedication to learning.
To learn more about our minors and how you can add one to your degree, visit our minors webpage. You can also request more information about a minor or contact an enrollment counselor directly at 910.212.4956.
Explore Minors
Choose an Optional Health Care Administration Concentration
Focus on the business side of health care and prepare to lead a team by customizing your degree with the optional Health Care Administration concentration.
BS in Marketing: Health Care Administration
Prepare to oversee a health care system's business and administrative operations in MU's 100% online, ACBSP-accredited program.
Admissions Requirements
To apply for Methodist University's online BS in Marketing program, you'll need:
A high school diploma or GED
Official transcripts (if you have transfer credits) and a high school transcript or GED transcript
View Requirements
Tuition Details
The tuition for the 100% online Bachelor of Science in Marketing program is $435 per credit hour. You will accrue 124 credit hours to earn this degree. Learn more about the affordable, impactful education you will experience at Methodist University. If you or a family member are a veteran or active-duty service member, visit our Military Support page.
Tuition and Fees
Enjoy an online learning environment that offers the same quality as in-person courses, including dedicated faculty members and an overall caring, friendly atmosphere for achieving your professional and personal goals.
You'll also have access to all of MU's academic support services. That means you'll get personalized assistance you need, such as access to the tutoring and writing centers. Experience a distinctive education in a flexible environment that fits your schedule.
Explore Online Learning
You can earn a high-quality education from a private institution without worrying about the cost. As a Yellow Ribbon school and a university where 97% of students qualify for financial aid, Methodist is committed to affordability.
Learn more about federal student loans and grants, military benefits, and scholarship opportunities. We're proud to make your goals as affordable as possible.
Financial Aid Options
Frequently Asked Questions
If you have additional questions about Methodist University's online Bachelor of Science in Marketing program, request more information or call 910.212.4956.
You can complete this online program on a full-time or part-time schedule. This flexibility allows you to continue working while pursuing your BS in Marketing degree. Visit the courses page to review the curriculum for this online program.
The estimated total tuition for the BS in Marketing program is $53,940. This program includes 124 credit hours, and the cost per credit hour is $435. Note that this estimate does not include fees or other costs you may incur. Additionally, more than 97% of students receive significant financial aid to reduce this program's "sticker price" of $53,940, which raises the value of your education.
For more information about tuition, additional costs, and financial aid options, please visit our tuition page.
*This is an estimate of the total tuition based on the current school year and is subject to change.
Yes! Methodist University's Reeves School of Business is nationally accredited by the Accreditation Council for Business Schools and Programs (ACBSP) to offer the BS in Marketing program. Additionally, Methodist University is accredited by the Southern Association of Colleges and Schools Commission on Colleges. As such, you can trust the BS in Marketing program to offer a rigorous learning experience that serves as a foundation for a career in marketing, advertising, and related fields.
To gain admission into the program, you must provide:
A high school diploma or GED
Methodist University requires the submission of a copy of all previous unofficial transcripts (High School and Colleges/Universities) for acceptance and admission. The initial review process allows unofficial transcripts to be utilized, which can lead to a provisional acceptance if admitted. *Official Transcripts will be required to remove the provisional status and receive full acceptance. Please reach out to your Enrollment Counselor to discuss our Transcript Ordering Service which can obtain transcript records on your behalf
Click here to learn more about the admissions process.
You can transfer up to 93 credits from a regionally accredited university. That represents 75% of the requirements for earning your BS in Marketing degree. To review the eligibility requirements, request more information or call 910-212-4956 to speak with a knowledgeable counselor.
This online program includes a total of 124 credit hours. To help you graduate faster, you can transfer up to 93 credits (75% of the program) toward your degree. To review the curriculum details for this program, visit the courses page.
Visit our FAQ page