Online BS in Psychology: Human Performance Psychology Concentration
Anticipate Reactions with MU's Human Performance Psychology Degree
Transfer up to 93 Semester Hours
Request More Information
If you'd like to learn more about Methodist University's application process, admissions requirements, tuition and financial aid or specific program details, fill out this form, and we'll be in touch shortly.
Duration

3.5 years

Cost per Credit

$400

Credit Hours

124
Program Benefits
Small student-to-teacher ratio
Enter a growing field of study
Transfer up to 93 credit hours
Eight-week terms
Take Part in Improving Products, Processes and Goals
Participate in the art of applying psychology to gain an understanding of how to design systems, machines, and products, as well as how to help employees within an organization improve their productivity and work safely.
The Methodist University 100% online Bachelor's in Psychology with a Human Performance concentration takes a science-based approach to the study of psychology and will put you on a path toward roles1 that create positive changes for everyone.
Study systems design and human interface, productivity, organizational productivity and member satisfaction. You'll explore psychology in a new and exciting way under the direction of professors who are student-centered, often working one-on-one with you to mentor and support your future career goals.
Career Outlook: Target HR and Machine Design Careers
The Human Performance Concentration opens up many career opportunities. Earning your psychology degree in human performance means you'll be able to consider employment in a wide range of community and social service occupations, where jobs are projected to grow 12% by 2030.2 You'll be prepared for a wide range of jobs in human resources, machine design, and machine/human interface. It's also a strong foundation for graduate work in different psychological disciplines.
Human Resources Specialists
$62,290/YEAR
Help organizations work more effectively in areas like recruiting, training, and benefits and compensation.3
Social and Community Service Managers
$74,000/YEAR
Oversee social service program and a community organization. In this role, you'll plan outreach activities, write proposals for funding, and more to enhance the organization's impact in the community.4
Here are some positions you could qualify for with this concentration and degree:
Assistant behavior analyst
Business administrator
Case manager
Human resources manager
Psychiatric technician
Rehabilitation specialist
School counselor
Top- or mid-level manager
Explore Careers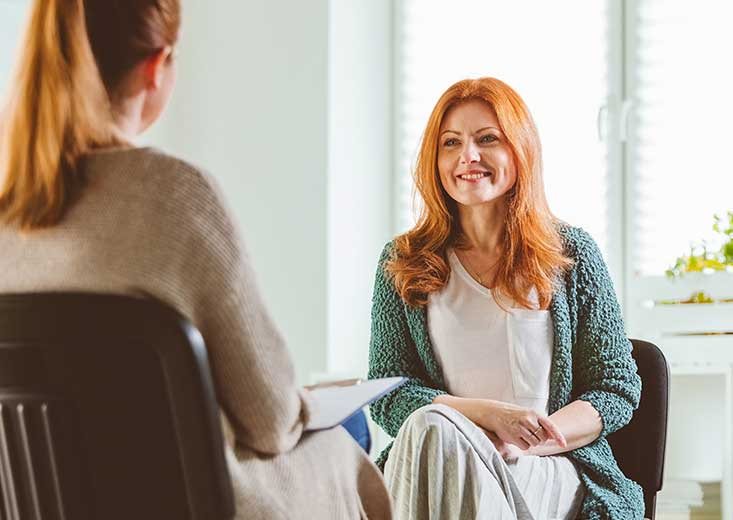 Curriculum: Critical Knowledge and Skills
Learn about abnormal psychology, human development, and other core topics as you gain skills in diagnosis, clinical interview procedures, behavior analysis, and more. This specialization gives you the foundation needed to pursue a future in areas of counseling or clinical psychology, as well as fields that take advantage of the unique knowledge and skills you'll gain in this program.
Course Spotlight: PSY 3100 Industrial/Organization Psychology
The application of psychology to improve the productivity and satisfaction of members of an organization. Topics include personnel selection, performance appraisal, job analysis, job training, work motivation, job satisfaction, group processes, leadership, and organizational theory and development.
Preview Courses
Course Spotlight: PSY 3200 Human Factors
The application of psychology to the design and evaluation of person-machine-environment systems. Topics include the human operator as a receiver, processor, and emitter of information; the effects of fatigue and environmental stress; and human factors in accident research.
You can complete the program in just 3.5 years. To learn more about the curriculum, view our
courses page
.
Tuition for the program is $49,600. You need to complete 124 credits at $400 per credit hour. You can review all tuition costs here.
*This is an estimate of the total tuition based on the current school year and is subject to change.
You can transfer up to 93 credits toward your degree. Methodist University generally accepts credits for courses completed with a grade of C or higher from other regionally accredited institutions of higher education. You can learn more about our transfer policy here.
This program features two optional concentrations: counseling/clinical psychology and human performance psychology. Each of these concentrations is designed to provide a deeper look at a specific psychology practice area.
The counseling/clinical psychology concentration is ideal for students who want to pursue graduate study for therapy careers, while the human performance psychology concentration is ideal for careers in human resources, machine design, and more. You can learn more about coursework for the BS in Psychology here.
You can further customize your degree by adding a minor, which will allow you to specialize in your field of interest and pursue your ideal career path. Choose from minors in Accounting, Business Administration, and Marketing. Explore our minors.
The skills you learn in the BS in Psychology program are relevant to a wide range of industries. Graduates of this program are qualified for entry-level roles in human resources, social services, and more.
You can also choose to pursue additional study at the graduate level for careers in counseling, substance abuse, and other psychology practice areas. Visit the careers page for more information.
Human performance psychology combines the related specialties of human factors and industrial/organizational (I/O) psychology. It explores the design of systems, machines, and products for human use as well as the productivity and satisfaction of employees.
Visit our FAQ page